Who we are, where we are and what we do...
Schedule of Regular Weekly Events
Sunday
08:00am: Holy Eucharist, Rite II
09:15am: Choir
10:00am: Sunday School
10:00am: Holy Eucharist, Rite
11:30am: Spanish Language Sunday School
12:00pm: Committee
01:00pm: Misa en Español
Monday – Friday
9:30am to 5:00pm: Office Hours
Update Your Contact Information
Sunday Worship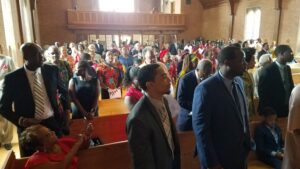 Our Sunday worship is centered in the Eucharist. The 8:00AM. service is Holy Eucharist Rite II. The 10:00AM service is Holy Eucharist Rite II. Misa en Español 01:00PM.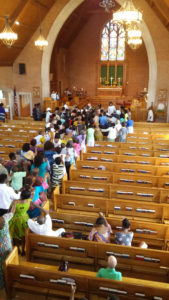 Children join their parents at the Peace and many children who are baptized receive Holy Communion. Since our members have grown up with so many different styles of Anglican worship, there is no one particular style of worship that characterizes our diverse congregation. We cannot be categorized as either "high" or "low." Incense and sanctus bells are sometimes used at festival Eucharists. Our average Sunday attendance for all three services is around 375.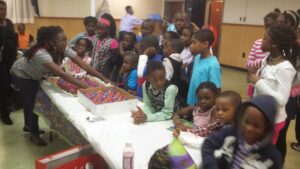 After each service, we gather for Coffee Hour and, particularly after the 10:00AM worship, we often serve delicious food & beverages and enjoy lively gospel music as we fellowship.  This is often combined with special celebrations such as Easter, Pentecost, Harvest, Birthdays and Anniversaries.